Have some story-based creative fun for 2 – 4 year olds and their grown ups featuring books published by Book Island.
Book Island is a Bristol based publisher of beautiful books for children of all ages.
E.B. White, the author of Charlotte's Web, once said: 'Anyone who writes down to children is simply wasting his time. You have to write up, not down. Children are demanding. They are the most attentive, curious, eager, observant, sensitive, quick, and generally congenial readers on earth…'
At Book Island we aim to publish up, not down. We publish picture books for the brilliant, resilient children of today, growing up in an increasingly multicultural and multilingual world.
We select titles from around the world and translate them into English, building bridges between cultures, while we also create our own titles.
Thanks to our focus on inspiring stories, stunning illustrations and our high production values we create books to last forever.
Book Island founder Greet Pauwelijn has chosen seven books to bring some joy into the ever darkening evenings between now and Christmas, and we've created some colourful art and craft projects to go alongside them.
Each week we'll publish an activity on this website. You'll be able to download all our templates, instructions and join in for FREE, along with a link to order the books direct from Book Island.
STORY / Mr Miniscule and the Whale by Julian Tuwim
CRAFT / Whale Wall Hanging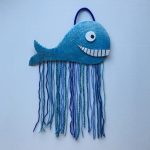 STORY / It's My Pond by Claire Garralon
CRAFT / Hook A Duck Game

STORY / Sammy and the Skyscraper Sandwich by Lorraine Francis
CRAFT / Nonsense Sandwiches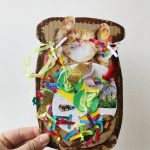 STORY / Bernie and Flora by Annemie Berebrouckx
CRAFT / Woven Flowers